If you've never brought a feline friend home before and you're even a little fussy about your interiors, furniture or decor, you'll want to answer a few questions first. Where will you put the litter box? What kind of upholstery and carpet do you have? How will you protect your cherished collection of Precious Moments from your always curious and very nimble pet? Here are four ways to help your cat live in harmony with your furniture.
Related: Cat Furniture Creations Take Over the House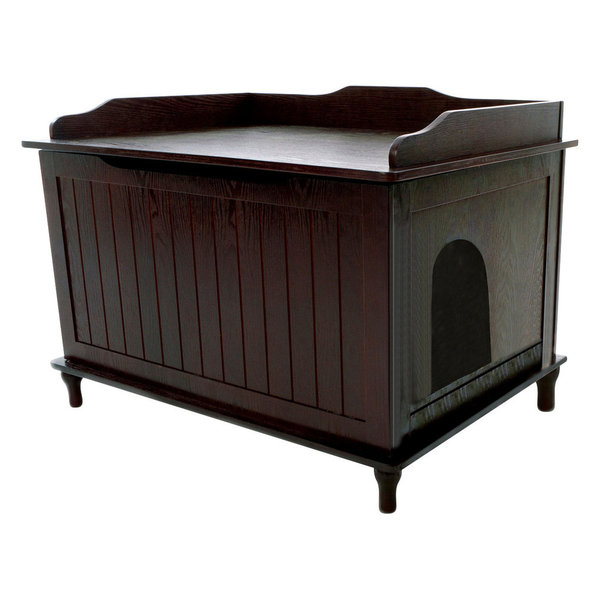 Contained and Concealed Litter Box
If you have an indoor cat, there's no way around having an indoor litter box too. Even if you're absolutely diligent about cleaning the box regularly, wherever you put the thing, it'll smell. Most cat owners keep a litter box in a bathroom or laundry room, but those aren't very strategic spots for it. Houseguests will likely use the same bathroom as your cat and what's more frustrating than stinking up a whole load of fresh-out-of-the-wash clothes? The basement is probably best, as it's a low-traffic area that's sometimes left unfinished and reserved for storage.
If you use your basement as a second living room or you don't have a basement to begin with, the next place to look is inside a small closet. If you cut a cat-sized hole in the door, it won't have to be wide open for guests to see or for the smell to travel. Just make sure clothes and linens are removed or stored in a separate armoire or plastic bins since they'll absorb the smell. A designer enclosure, like this one, also disguises the litter box. From the front, it appears to be just an ordinary bench or storage chest, but the passageway in the side makes it a fully functional potty for your kitty.
Designer Cat Litter Box Enclosure from Houzz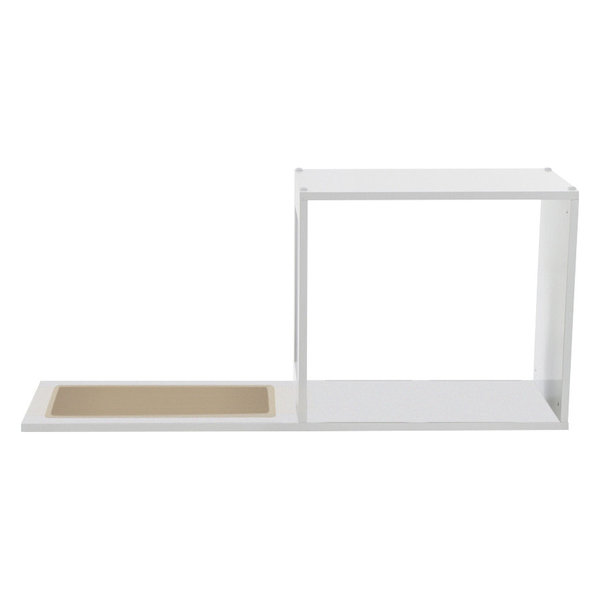 Scratch-Proof Shelving
Every cat owner has to accept that their house is a jungle gym for their pet. You'll be amazed at the places you'll find your cat, like on top of upper kitchen cabinets and squeezed behind the TV stand. Most cats will see shelves as a climbing challenge, which they'll almost always triumph, so you might as well pet-proof them now. You could either cover them with sisal fabric or replace them with shelves designed specifically with cats in mind. Here's a wall-mounted cat tree with a scratch-proof ledge and storage space for durable decor, books or DVDs. It's important to move all fragile keepsakes in a closed display cabinet since cats have a knack for knocking things over. Install a few of these shelves around the room at different heights to create an obstacle course for moggie.
The Sophia Wall Mounted Cat Tree from Houzz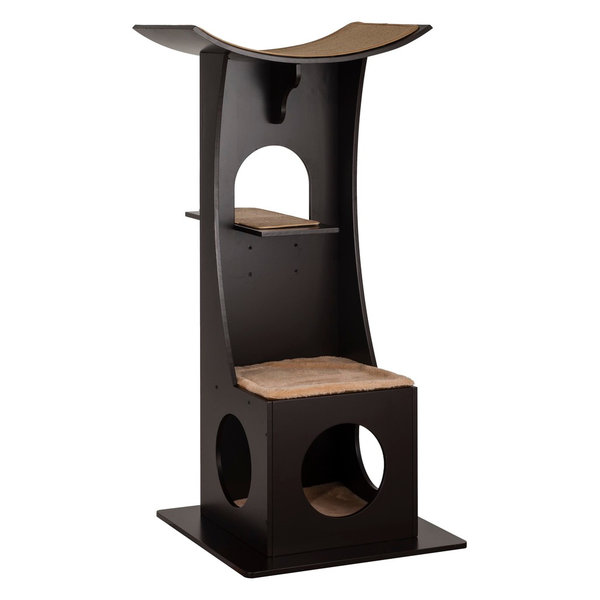 A Place to Play
Although it's unlikely that your cat will refrain from testing their claws on everything in sight, it's important to bring in a dedicated post to satisfy their itch to scratch. Fortunately for modern day pet lovers, scratching posts have become less of an eyesore. You can find them in every style now, so your pet's supplies can blend in with your home decor. This contemporary cat tree has different levels for climbing, two jute mats for scratching, two cushions for snoozing and an enclosed box for a sense of security. Its slender design will slide right into an empty corner of your living room.
Cat Tree Box With Toy Rack from Houzz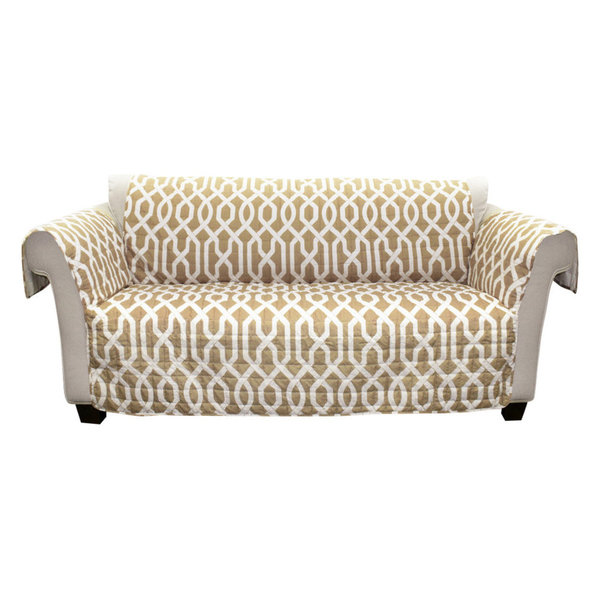 Fur-Friendly Fabric
If you're on the market for new furniture or wanting to reupholster your existing pieces, keep fabrics in mind. Silk, cotton and linen are no-no's for furry friends. Instead, look for stain-, odor- and scratch-resistant materials, like canvas, synthetic fibers and outdoor fabric. Leather is also surprisingly on the pet-friendly list. Although it's prone to show scratches, if you have a well-behaved cat and a scratching post nearby, leather is easy to wipe clean and it develops a perfectly worn-in look naturally that welcomes some imperfections. Patterned upholstery is also great for hiding stains and small scratches.
In addition to finding the right fabric, furniture protectors will also come in handy. This sofa protector's neutral colors and contemporary pattern will blend into your existing decor scheme. The 100% polyester cover is stain- and water-resistant, making it an excellent extra layer for kittens who are still prone to accidents. It's machine washable and available in three sizes: armchair, love seat and sofa.